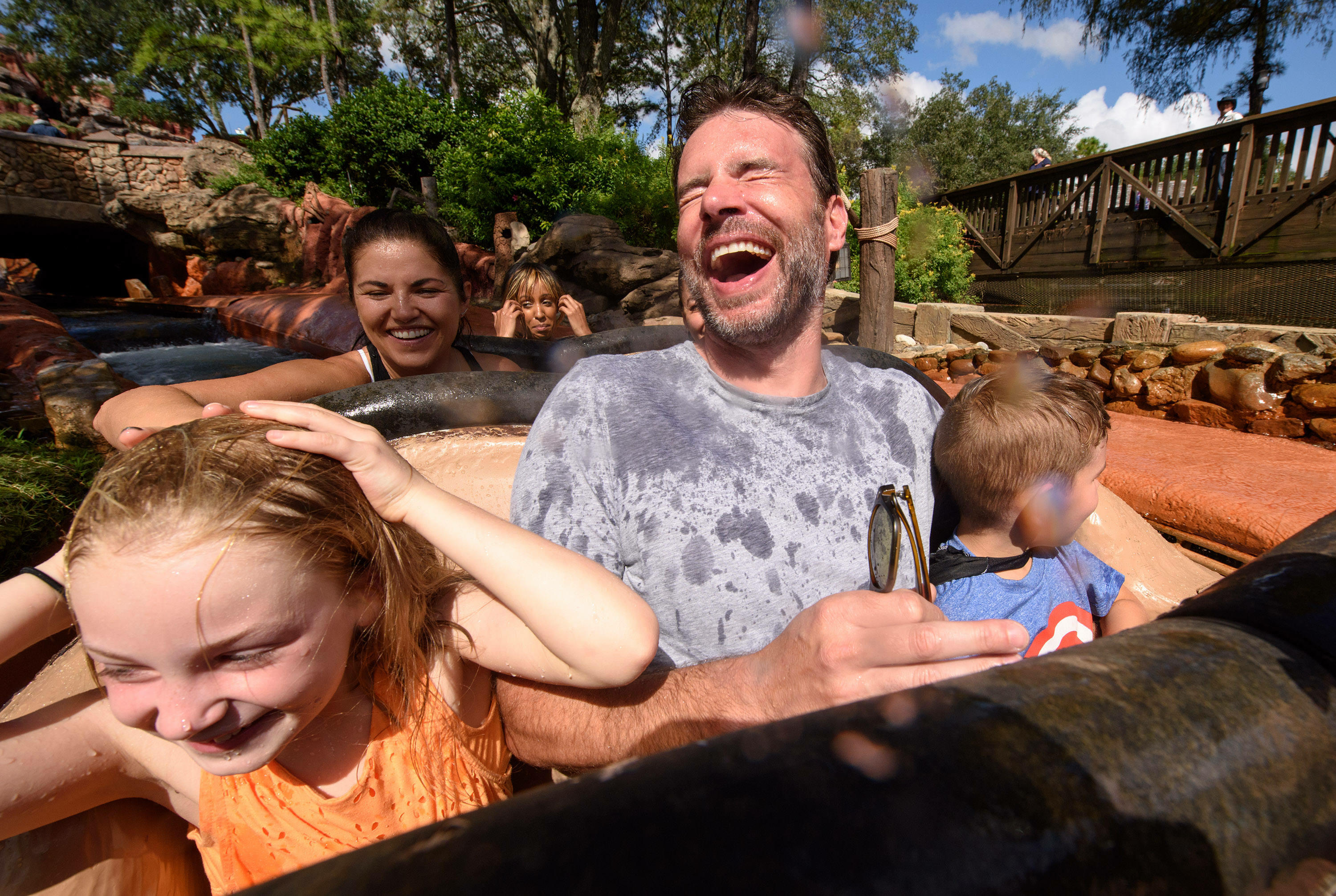 Families all around the world continue to stay at home amid the Coronavirus pandemic and with that is coming a lot of new indoor activities for families.
A family from Farmington, Utah decided to make a virtual trip to Disneyland with their kids in their living room and recreate the Splash Mountain ride!
In a video shared by Lara Barenz on Reddit, her 5-year-old son James gets the full theme park experience thanks to an empty box of diapers perched on his dad Harv's lap and a POV video of the ride on the TV screen.
For the full effect, the dad even spritzes James with a spray bottle full of water as the ride comes to an end!
Harv and Lara then went on to recreate Big Thunder Mountain Railroad, Space Mountain, and Epcot's Frozen Ever After ride for James, their 3-year-old daughter Ella, and their 1-year-old son Thomas.
This is adorable!!!
Photo credit: Todd Anderson/Disney Parks via Getty Images