Chris Hemsworth Reveals The Job He Had As A Teen That You'll Never Believe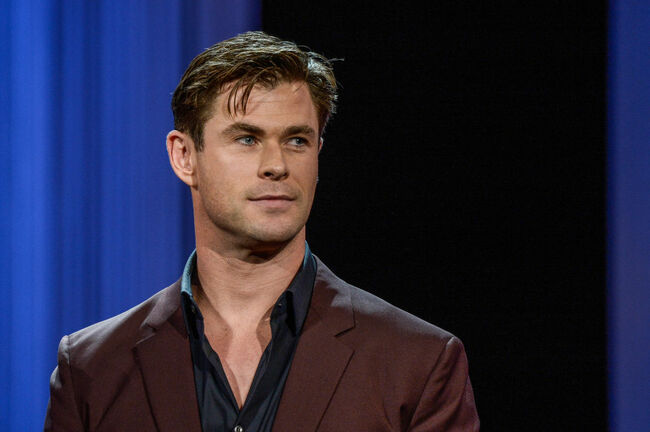 When you think of Chris Hemsworth you think of him starring as Thor, or being just super good looking in general, or having a super adorable relationship with his wife Elsa Pataky, or being an amazing father to the couple's children.
What you don't think of right away?
Breast pumps.
But lo and behold, Chris just revealed that he actually used to clean breast pumps as a job when he was 14 years old.
I know it's a lot of information to take in, so let me explain how this all went down.
While doing press for the new Men In Black movie, Chris went on The Tonight Show with Jimmy Fallon. While on the show, the host, comedian Kumail Nanjiani, and the actor played a game called "True Confessions" - which is basically a game where you pick an envelope, read the revelation inside and allow the two remaining players to interrogate you and guess if it's true or false.
Chris went first and read: "My first job was cleaning out breast pumps."
Both Jimmy and Kumail were pretty stumped because, those are not the words that you ever expect to come out of THOR's mouth. But then they got to their questions.
Kumail asked how old he was, and Chris responded that he was 14. He also shared that it wasn't just cleaning the pumps, it was also repairing them:
"It was repairing them as well, occasionally... Any pump, you know, there's a motor with a belt, like a rubber belt for the suction."
Jimmy, still a little shocked, asked: "Was this for human breasts or animal breasts?"
Chris revealed these were the kind of breast pumps you rent out, and when they were returned to the pharmacies, needed to be cleaned of the "dry milk." And that was his job! Cleaning the dry milk out.
Jimmy and Kumail ultimately decided that they believed he was lying. But they were wrong! This was TOTALLY Chris Hemsworth's first job!
You just can't make that stuff up, guys.
Get more from Sisanie here!
Photo: Getty Images
Sisanie
Sisanie is co-host of Ryan Seacrest's show On Air With Ryan on KIIS FM Los Angeles' Hit Music radio station from 5am-10am.
Read more