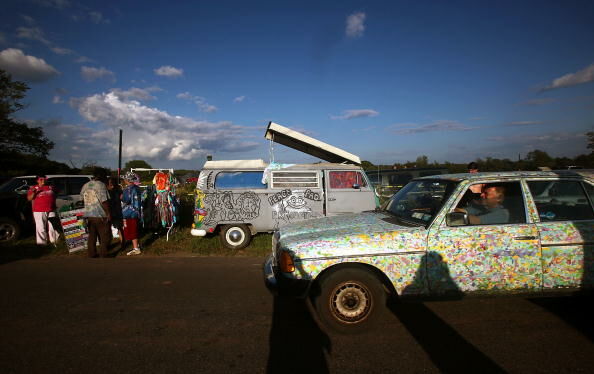 The organizers of the (possibly) upcoming Woodstock 50th anniversary celebration won a court victory on Wednesday that the festival's financial backer Dentsu Aegis did not have the right to unilaterally cancel the concert. However, the judge also ruled that Dentsu was not obligated to provide the nearly 18 million dollars needed to put on the festival - leaving the promoters looking for a new means of funding the show.
Tickets were scheduled to go on sale in April, but that was postponed when the festival's organizers were having trouble getting mass gathering permits for Watkins Glens, the site of the concert. Originally, it was believed 150,000 people would attend the event, but that number was lowered to 75,000. That's when Dentsu pulled the plug.
Performers of the festival include Halsey, Imagine Dragons, Jay Z, Miley Cyrus,Chance the Rapper, and some Woodstock originals like John Fogerty and members of the Grateful Dead.
It is scheduled to take place over 3 days, August 16-18 at Watkins Glen.
photo: Getty Images