Tessa Thompson Will Play Marvel's First Queer Superhero In 'Thor' Sequel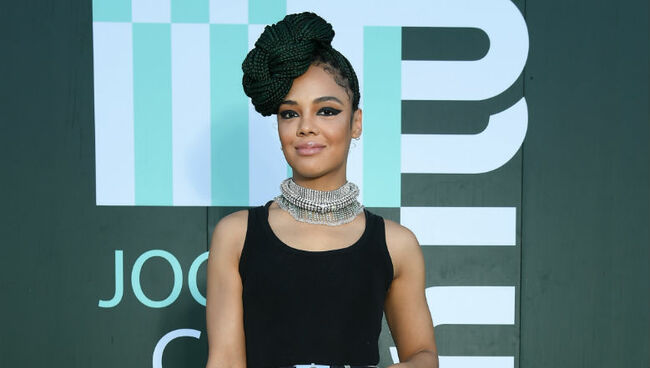 Tessa Thompson has confirmed that she'll play the first openly LGBTQ superhero in the Marvel Cinematic Universe, as per her recent appearance at San Diego Comic-Con.
On Saturday (July 20), the out actress took to the Marvel panel was asked if her character, Valkyrie, who appeared in 2017's Thor: Ragnarok and this April's Avengers: Endgame, would be up to appear as the new king of Asgard in the upcoming fourth installment of the franchise, Thor: Love and Thunder. "I think first of all as king, as new king, she needs to find her queen. That'll be her first order of business. She has some ideas. Keep you posted," the 35-year-old star said on-stage. After the panel, Marvel head Kevin Feige confirmed Thompson's insinuation, admitting that Valkyrie would be involved in an LGBTQ storyline in the upcoming Thor 4. "The answer is yes," he said. "How that impacts the story remains to be seen with that level of representation you'll see across our films, not in just Thor 4."
Avengers: Endgame writer Stephen McFeely spoke to the Huffington Post in May and revealed that LGBTQ representation would "undoubtable" be incorporated into the realm. "It'll more likely be part of the rollout of the character and it'll just be an accepted part of that character's backstory," McFeely said.
If you've been following along in close detail, you already know that Marvel Cinematic Universe's first openly LGBTQ character was technical director Joe Russo's short cameo as a gay man grieving his missing partner in Avengers: Endgame.