Kelly Ripa and Mark Consuelos Share The Advice They Give Their 3 Kids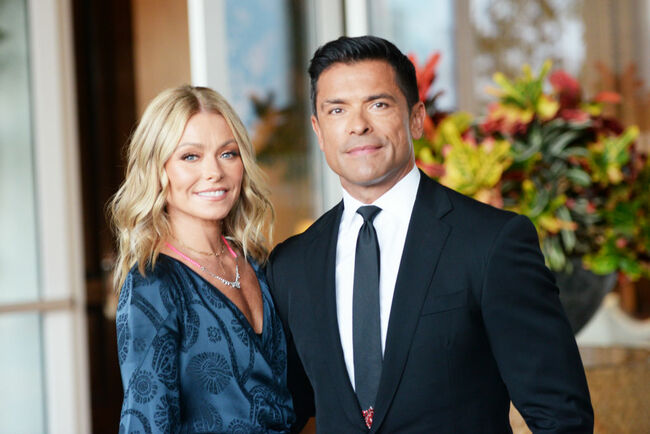 I think Kelly Ripa and Mark Conseulos are like the pinnacle of parents. No parents are perfect, in my honest opinion (how could anyone be?!) but these two really seem to have it down as parents to 3 kids: sons Michael, 22, Joaquin, 16, and daughter Lola, 18.
Kelly and Mark have been married since 1996, so I like to believe that in both marriage and parenthood, they're a pretty amazing example to look to.
The couple recently chatted about the advice they give to their kids while attending the TrevorLIVE New York Gala.
For Mark, he encourages the kids to network:
"I think especially with the programs that they're in, the peers they are going to school with are people they are going to be working with, so [we've told them] make connections, cultivate those relationships."
And Kelly added an important lesson that her kids have learned:
"I think what they have learned so far in their young lives is that you show up for people when they show up for you and you show up. And you don't make a commitment and suddenly a better offer comes along [and you leave the other behind]."
Kelly also shared how she handles online trolls, and, in a way, I think how she manages them is advice she doesn't have to say, she just shows her kids!
"I always say this, I counter-troll with love. I never really take it [seriously]... "
Joking, she shared that she actually things she has "the most clever trolls."
But then also shared that she never puts much thought into the comments on her photos: "You can literally tell when I am sitting in the dentist office, if the subway is broken down, if there is a signal that has gone out, just by how many people I have clapped back towards, because if I am busy I don't really read the comments."
All of this is incredible advice. For your kids, for parents, for yourself... whatever it may be.
Get more from Sisanie here!
Photo: Getty Images
Sisanie
Sisanie is co-host of Ryan Seacrest's show On Air With Ryan on KIIS FM Los Angeles' Hit Music radio station from 5am-10am.
Read more